GeneCopoeia offers pre-made recombinant proteins and custom protein production services.
GeneCopoeia's protein production facility uses a range of host-cell and cell-free expression systems including E.coli and mammalian cells systems. Protein expression, solubility and yield are significantly increased by using a variety of unique fusion tags that are not available in the market.
Custom Protein Production Services
We offer custom protein production services using prokaryotic and eukaryotic expression systems for small or bulk quantities of protein production and purification. Please send in your inquiry form for a quote and/or detailed discussion. A small pilot production may be needed to assess the feasibility to produce and purify your protein of interest.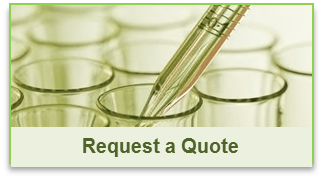 Premade Protein
$99 (25ug); $299 (100ug)
Pre-made Recombinant Proteins
Browse by alphabetical listing (protein symbol) or
Add protein(s) to Shopping Cart at bottom of page to view prices and proceed with order
Related Products