BlazeTaq™ SYBR® Green qPCR Mix is designed for highly sensitive and accurate quantification of gene expression and real-time PCR reactions. It contains a hot-start antibody-modified Taq DNA polymerase and optimized buffer system that avoids non-specific amplification of target DNA at lower temperatures, and enhances reaction mix performance. The reaction kit offers ready-to-use 2X Master Mix- just add the DNA template, primers and deionized water to start your fast and specific quantitative analysis.
Advantages
Highly sensitive. Detects as little as 5 copies of DNA template
High specificity with minimal level of primer-dimer and non-specific product formation
High amplification efficiency over wide GC-content range
Tip: Advantage of antibody-based over chemically-modified Taq
Faster heat activation, 30s vs 15 min
Less heat-damage to DNA samples
More stable performance
BlazeTaq™ SYBR® Green qPCR Mix Kits (with or without ROX)
BlazeTaq™ SYBR® Green qPCR mix uses an antibody-modified Taq DNA polymerase to avoid polymerase activity prior to thermal cycling. Upon heating to 95 ºC for 30 seconds, the antibody dissociates and full activity of the Taq polymerase is restored. Also, the optimized buffer system allows high amplification efficiency and specificity, as well as enhanced sensitivity of real time PCR reactions over a wide range of templates.
Features
2X Master Mix for convenient use
Hot-start polymerase and optimized buffer system to reduce non-specific reactions
Available with or without ROX, allowing compatibility with all commonly used qPCR instruments
Performance
×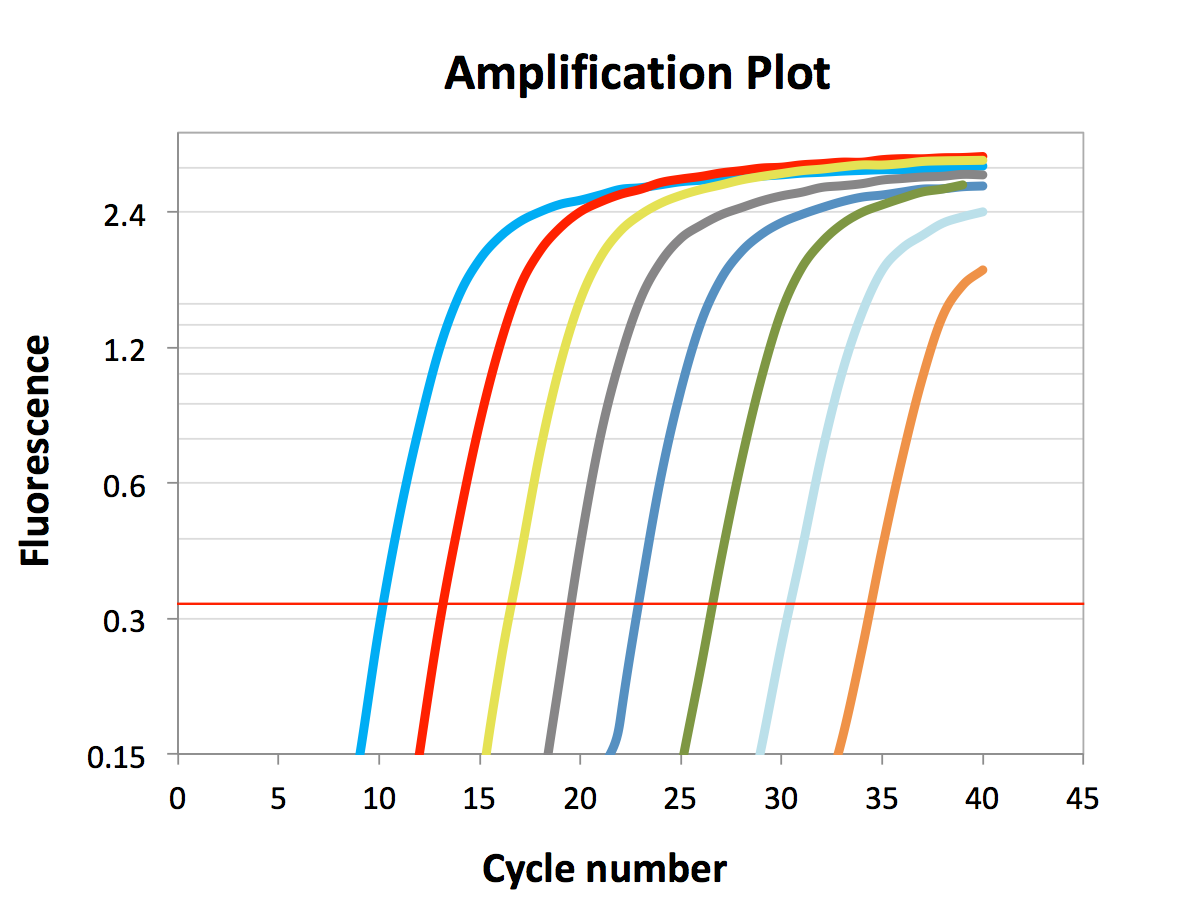 Wide Dynamic Range with High Sensitivity
DNA templates ranging from 5×107 (blue) to 5 copies (orange) were amplified. Linear regression of fluorescent signal on cycle numbers shows R2 of 99.8% and amplification efficiency of 98.8%.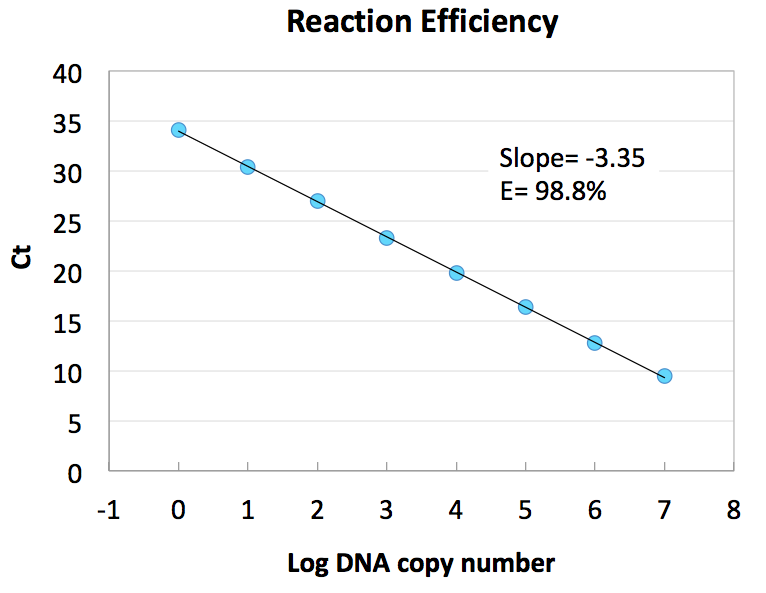 ---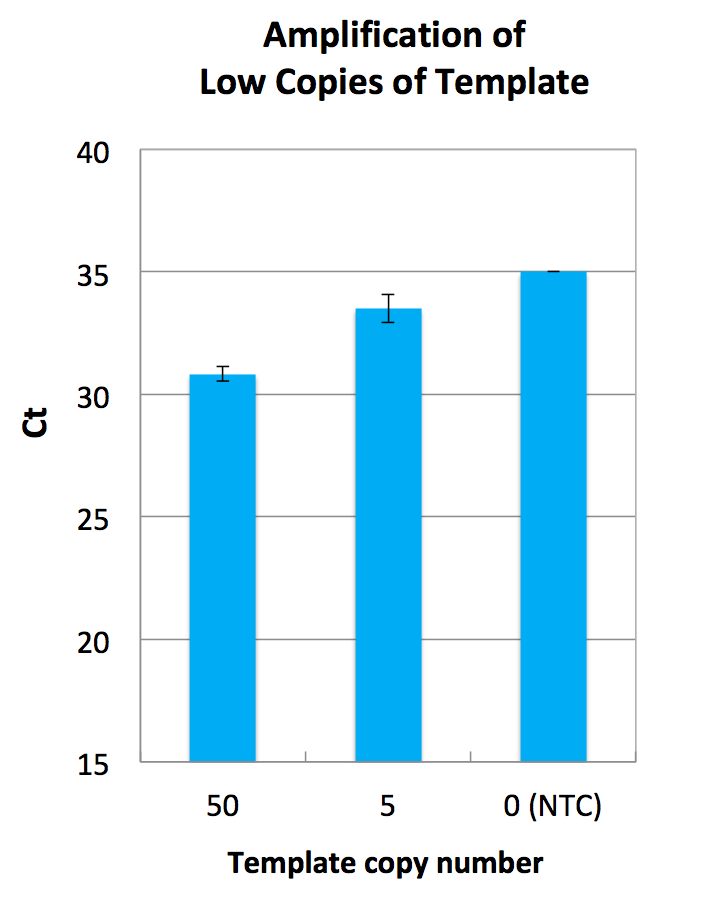 Consistent detection of low copy number DNA templates
Ct values shown for 50 and 5 copies of DNA templates, and no template control (NTC). For each template, the qPCR reactions were repeated 24 times.
---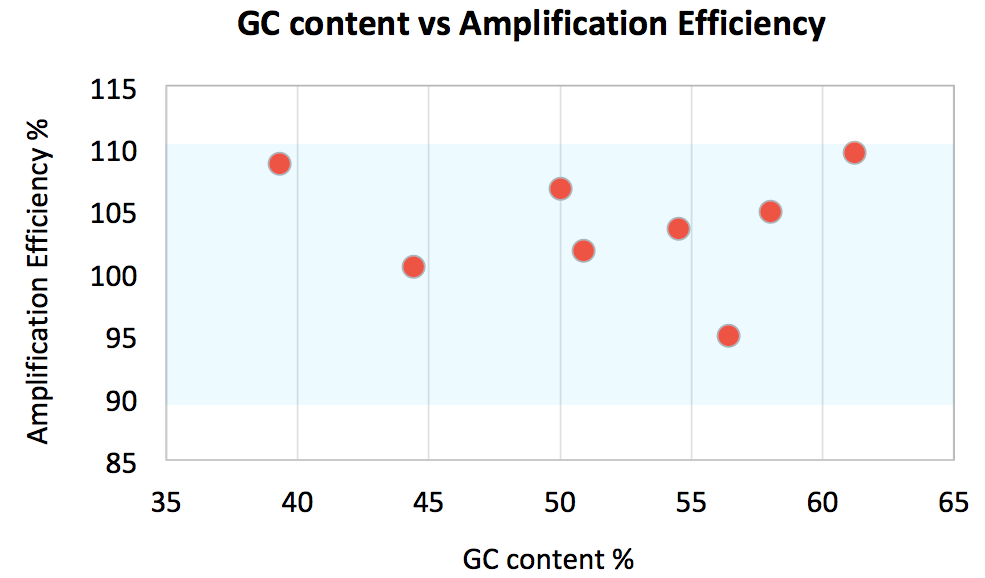 Amplification efficiencies range from 90% to 110% over a wide range of GC content. DNA templates with different GC-content were serial-diluted and amplified.